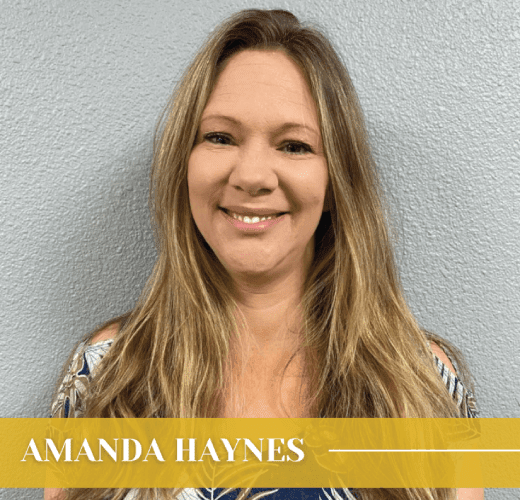 We're thrilled to shine a spotlight on Amanda Haynes, our wonderful project coordinator here at Anderson Striping and Construction. Amanda has been an integral part of our team for five years and counting, working closely with customers to ensure that their projects are completed on time and to their satisfaction. Her superpower is multitasking, which is handy when juggling multiple projects and deadlines.
Before joining our team, Amanda worked with different vendors and aspects of the fair industry. However, since joining our company, she has found her calling as a project coordinator. "I love working closely with our clients and seeing their projects come to life," says Haynes. One of the things Amanda loves most about working at Anderson Striping and Construction is the gratitude shown to customers and vendors. "You can feel it, and I love it!" she says.
Amanda's positive attitude and bubbly personality are contagious. Her favorite quote, "It's a FANTABULOUS day!" perfectly captures her outlook on life. She believes that kindness goes a long way in the world, and the world can use more of it. Outside of work, Amanda's favorite hobby is reading. She is currently reading "The Last Kingdom," but her all-time favorite book is Stephen King's "The Dark Tower."
We are grateful to have Amanda on our team and appreciate her dedication and hard work. Thank you for all that you do, Amanda!