For paving projects in Fresno, California, choosing a reputable and skilled asphalt contractor is crucial for ensuring a high-quality, durable outcome. Working with a knowledgeable asphalt contractor can make all the difference when installing a new driveway, resurfacing a parking lot, or fixing a damaged road. In this blog post, we'll go over the value of hiring a dependable asphalt contractor and provide advice on how to choose the best one for your project.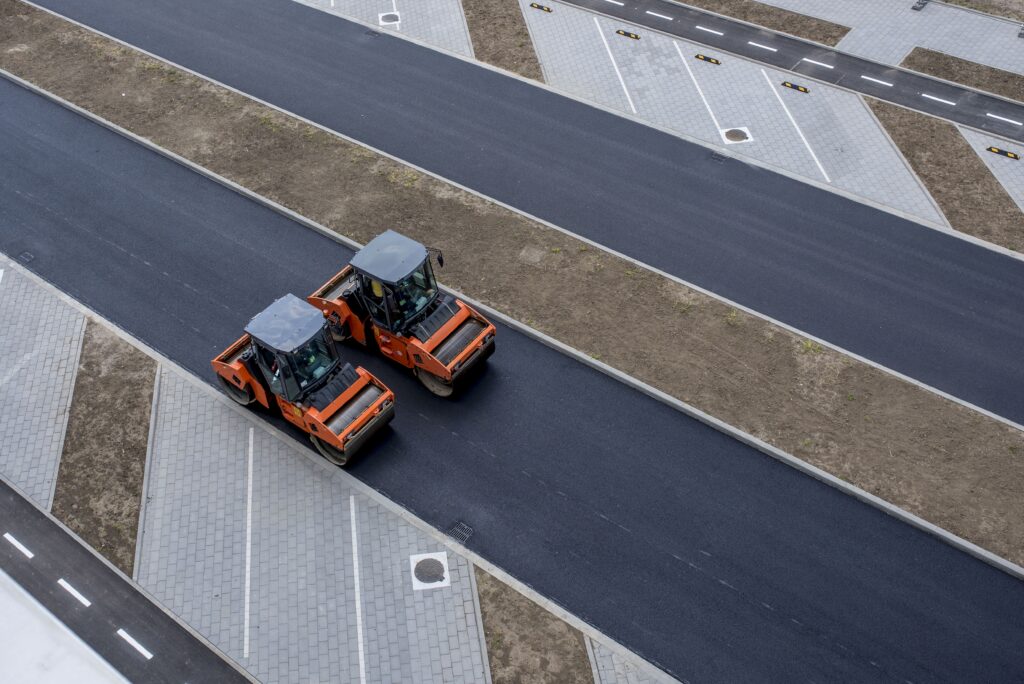 Key Factors to Consider When Hiring an Asphalt Contractor in Fresno
Finding a reliable and skilled asphalt contractor in Fresno requires careful consideration of several factors, including proper licensing and insurance, customer referrals, and a proven track record of successful projects. By keeping these factors in mind, you can ensure that you choose a contractor who will provide the best possible service for your asphalt paving needs.
Proper Licensing and Insurance
First and foremost, it's essential to verify that your potential asphalt contractor has the necessary licenses and insurance coverage required by the state of California. A licensed contractor is more likely to have the knowledge, skills, and experience needed to perform quality work, while insurance coverage protects you from liability in case of accidents or damage during the project. Always ask for proof of licensing and insurance before hiring an asphalt contractor.
Customer Referrals and Reviews
Another critical aspect of selecting a reputable asphalt contractor is gathering customer referrals and reading online reviews. By speaking with past clients and reading about their experiences, you can gain valuable insight into the quality of work and level of customer service provided by the contractor. Look for a contractor with a strong reputation for delivering excellent results and maintaining open communication throughout the project.
Reviewing Past Projects and Portfolio
Examining a contractor's past projects and portfolio can provide a clear understanding of their capabilities and expertise. Ask the contractor to provide examples of their previous work, particularly for projects similar to yours in terms of size and scope. This will give you an idea of the quality of their work, as well as their ability to handle your specific asphalt paving needs.
The Benefits of Hiring a Reputable and Experienced Asphalt Contractor
Choosing a reputable and experienced asphalt contractor offers several advantages for your paving project. Let's explore some of the key benefits that come with hiring a trustworthy professional.
An experienced asphalt contractor has the skills, knowledge, and equipment necessary to deliver high-quality results. This means a smooth, durable surface that can withstand years of use and weather conditions. By hiring a reputable contractor, you can have confidence that your asphalt project will meet or exceed industry standards.
Efficient Project Completion
A reputable asphalt contractor understands the importance of completing projects on time and within budget. With their experience and expertise, they can anticipate potential challenges and plan accordingly, ensuring that your project proceeds smoothly and efficiently.
While it may be tempting to choose the cheapest contractor available, hiring a reputable and experienced asphalt contractor can actually save you money in the long run. A well-executed asphalt project will require less maintenance and repair over time, ultimately leading to lower costs and a longer lifespan for your pavement.
Additional Tips for Choosing an Asphalt Contractor in Fresno, CA
To further help you in your search for the right asphalt contractor, here are a few more tips to keep in mind:
Obtaining quotes from several asphalt contractors in Fresno will give you a better understanding of the cost range for your project and allow you to make an informed decision based on price and value. Be cautious of extremely low bids, as they may be indicative of low-quality materials or inexperienced labor. Remember, the cheapest option is not always the best one when it comes to quality and long-term satisfaction.
Verify Industry Certifications
Industry certifications can be a good indicator of an asphalt contractor's commitment to professionalism and staying up-to-date with the latest best practices. Certifications such as those from the National Asphalt Pavement Association (NAPA) or the Asphalt Institute can provide an additional level of confidence in a contractor's qualifications.
Evaluate Communication and Responsiveness
A professional asphalt contractor should be responsive and maintain open lines of communication throughout your project. From the initial consultation to the final walk-through, it's important to choose a contractor who is willing to answer your questions and address any concerns that may arise. Excellent communication is key to ensuring your project runs smoothly and meets your expectations.
Check for a Warranty or Guarantee
Lastly, consider asking if the asphalt contractor offers a warranty or guarantee on their work. A reputable contractor should stand behind their work and be willing to address any issues that may arise after the project is completed. A warranty or guarantee can provide additional peace of mind and protection for your investment.
By taking the time to research and evaluate potential asphalt contractors in Fresno, CA, you can ensure that your paving project will be in capable hands. Remember to check for proper licensing and insurance, gather customer referrals, review past projects, and consider additional factors like industry certifications and warranties. By choosing a reputable and experienced asphalt contractor like Anderson Striping & Construction Services, you'll enjoy the benefits of high-quality, durable, and long-lasting pavement that meets your needs and exceeds your expectations.
https://goo.gl/maps/UypLnkYuXLnmiq9a7